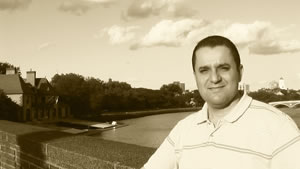 Biography
Dr. Mohamad Al-Ississ is a the Associate Dean of Administration, Undergraduate Studies, and Public Outreach at the School of Global Affairs and Public Policy and Assistant Professor in the School of Business at the American University in Cairo. He is an economics lecturer at the Harvard Kennedy School.
Dr. Al-Ississ holds four degrees from Harvard University. He received his doctorate in Public Policy – Economic Development from the Harvard Kennedy School.  Al-Ississ has a BA with honors in Economics from Harvard College, an MA in Middle Eastern Studies from Harvard University, and a Masters in Public Administration in International Development from Harvard University.
His research focuses on understanding the impact of beliefs on financial markets. Al-Ississ investigates the cross-border impact of political violence and religious experience on financial markets, and the effect of insurance on trust and trustworthiness in the Middle East through lab experiments.
Al-Ississ' professional experience includes working as a management consultant with the Boston Consulting Group, serving as a senior advisor to Jordanian ministers of Industry and Trade and managing a portfolio of USAID projects in Jordan.
Academic and Professional memberships include: The World Economic Forum's Global Agenda Council on the Arab World, The Belfer Center for Science and International Affairs at Harvard University's Kennedy School of Government, and Harvard University's Program On Negotiations.