Forecasting Change
AUC Forum publication makes early predictions about the revolution and receives international attention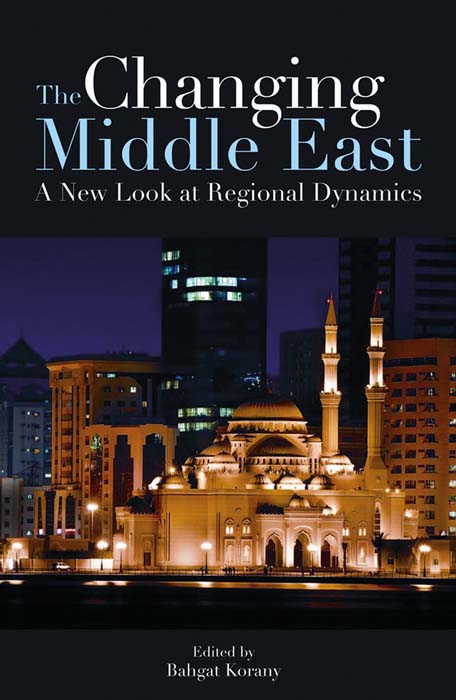 As the world's media converged on Egypt and the Middle East, pundits and journalists have been particularly transfixed by one question: How did this revolution happen and why didn't we see it coming? While most of the literature on Middle East politics and many policymakers had not considered the possibility of a citizen-powered regime change, the AUC Forum publication, The Changing Middle East: A New Look at Regional Dynamics, published by AUC Press in October 2010, outlined the circumstances likely to push Egyptians and Arabs to the point of revolution.
Bahgat Korany, political science professor and director of the AUC Forum, is the editor and main author of The Changing Middle East. The book, said Korany, challenges the prevalent concept of Middle East exceptionalism, or the sense that while the rest of the world changes, develops and advances, the Middle East remains stagnant in its politics and society. In the book's first chapter, Korany presents the analytical framework to "look at the Middle East differently," emphasizing change or transformation and the necessity of looking at "politics from below." He drew early attention to what many are now citing as the catalysts of the revolution, specifically the youth population bulge, and the gap between this huge group and aging leadership. "My colleagues looked too much at the top of the political system and not enough below," Korany noted. "This is why they could not see what the book identifies as 'the volcano underneath.' The lesson from this is not to limit ourselves to the top of the political pyramid, as the politics of ordinary people matters as well."
Korany believes that the voice of Middle Eastern youth, who constitute almost two thirds of the Arab population, will continue to impact in the coming months on government and social transition. "I believe that youth get a lot more credit now," Korany said. "Previously, many used to think that they had no interest in major public issues, but they have proven that this is not true. Young people have proven now that they can achieve. If communication between youth and the new government happens, I believe that the transition will be effective and smooth." The Changing Middle East's chapters follow up on Korany's framework to analyze different aspects of transformation, from media to the status of civil society and non-state actors. Korany's collaborator's are scholars, Rasha A. Abdullah, '92, '96, associate professor and chair of AUC's journalism and mass communication department; Ola AbouZeid; Omar Ashour; Julie C. Herrick; Amani Khandil and Hazem Khandil. Given the attention the book received from international media, from CNN to Brazilian TV, AUC Press is releasing a paperback edition with a new introduction to reflect recent events.
Through its panels and workshops, the AUC Forum discusses issues of global and regional importance.
By Madeline Welsh